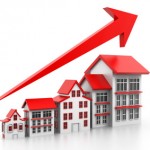 At first glance George Przybylowski looks like almost any property developer as he rattles off statistics about office vacancy rates and offers the full history of the bloodbath that landlords faced in the 1990s.
But he doesn't work in real estate. Instead, he organizes real estate conferences.
Mr. Przybylowski is the vice-president of construction and real estate at Informa Canada, part of Zug, Switzerland-based Informa Exhibitions, which has around 8,000 employees in 150 offices in more than 40 countries. He and his team of colleagues put together real estate forums in cities across Canada as well as niche shows about topics such as leasing, real estate investment trusts, and green real estate. They run more than 70 shows annually, up from 55 in 2010.
In December Informa is rolling what used to be seven different shows into one in Toronto, called The Buildings Show. The Buildings Show is expected to attract 35,000 people, and cost about $4.3-million to put on. The Real Estate Forum, which will take place at the same time, will cost about $1.16-million for 2,350 attendees.
Read full article >> TheGlobeAndMail.com
Shortlink for this post: https://wp.me/p1UEHj-EF