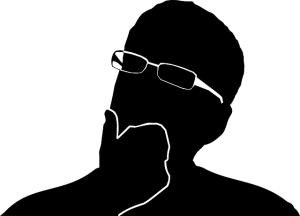 Buying a first home or taking out a loan against an existing residence will be more difficult for Canadians under new rules announced Thursday, but Finance Minister Jim Flaherty says it's for their own good.
For the fourth time in as many years, the finance minister moved to tighten the mortgage and lending landscape – changes that mean up to 5% of Canadians who might be considering buying a new home will likely no longer qualify.
This time Flaherty's cutting the maximum amortization period for government insured homes to 25 years from the current 30 years, and limiting how much homeowners can borrow on the value of their homes to 80% from 85%.
Those are not the only changes the government is making.
It will no longer be in the business of insuring homes that are worth more than $1 million – meaning buyers will need to put up at least a 20% down payment or seek private insurance.
As well, it will insist that prospective buyers have the means to afford mortgage payments, property taxes and heating costs on their home. It will do so by setting cost ratios based on household income – a kind of affordability ratio – of 39% for gross debt service and 44% for total debt service.
The changes will go into effect July 9.
The most significant change is the reduction to the amortization period, bringing it back to the level it had stood historically before rising to as high as 40 years during the heady prerecession days of 2006.
The government said on a $350,000 mortgage with 3% interest, it will increase monthly payments by $184 over what they would have been with a 30-year amortization. Over the lifetime of the mortgage, however, the homeowner will save $33,052 in total interest payments because the home would have been paid off five years earlier.
Economists generally backed the changes, with some reservations.
CIBC deputy chief economist Benjamin Tal said he wondered about the timing of the announcement, given that house prices were already receding. He estimated it could reduce new sales on homes by between 3% and 5%.
That's not an insignificant hit to a fragile economy that's been riding the coattails of a strong housing and building boom, which supports construction activity and jobs.
BY JULIAN BELTRAME, THE CANADIAN PRESS JUNE 22, 2012
© Copyright (c) Postmedia News
Shortlink for this post: https://wp.me/p1UEHj-4H